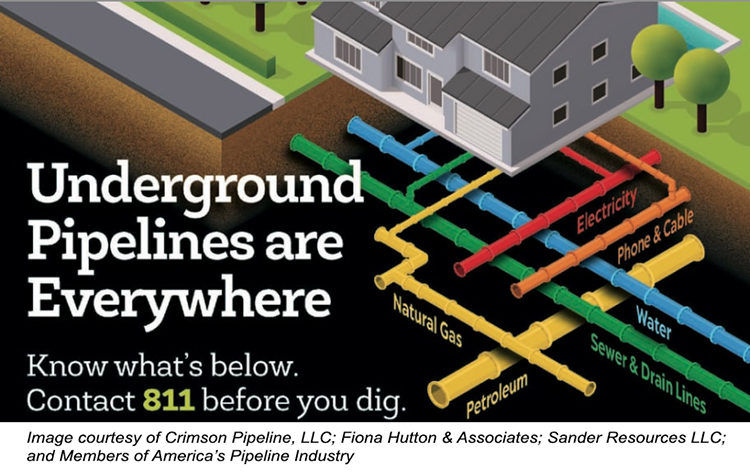 Ever wonder what those colorful markings are on the street or sidewalk near you? These are "location requests" that help property owners, developers, and contractors know where the underground utilities are located.
Every location request received at North City Water District requires our personnel to visit the site, identify where our water lines are located, and indicate these lines with blue paint. During 2019, we received a total of 2,103 location requests—a record high number—which directly impacted our operational costs.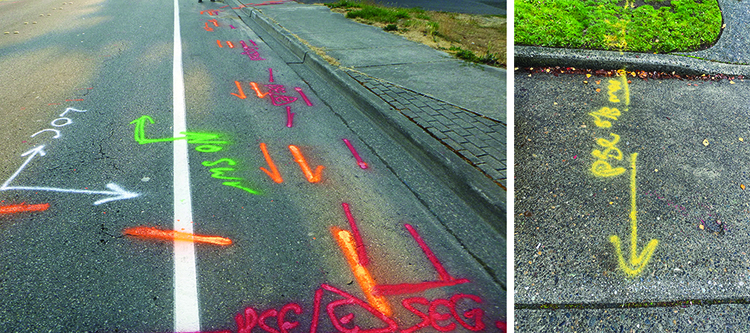 Location Requests By Year
| | |
| --- | --- |
| Year  | # Requests |
| 2012 | 911 |
| 2013 | 1,388 |
| 2014 | 1,481 |
| 2015 | 1,172 |
| 2016 | 1,407 |
| 2017 | 1,720 |
| 2018 | 1,823 |
| 2019 | 2,103 |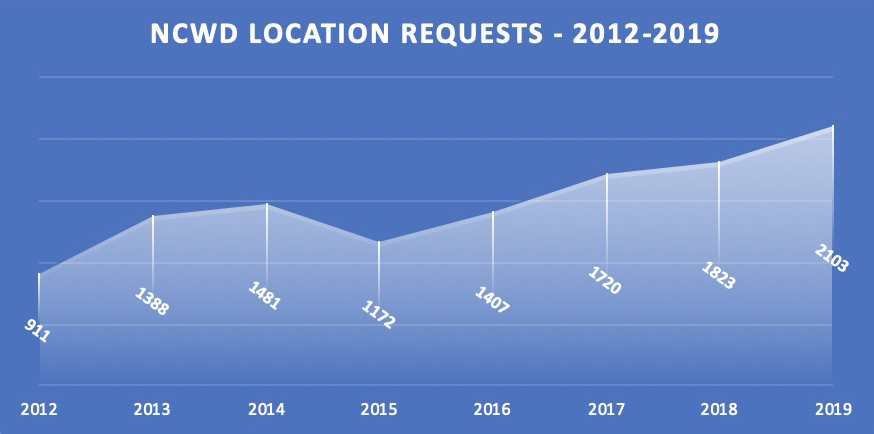 Why is NCWD Getting So Many Location Requests?
State law requires a Location Request if the ground is going to be dug deeper than 12 inches. Back in 2017, this law was amended to include the placement of real estate signs. Combined with our area's surge in new development, as well as changes in zoning as property owners consider redeveloping single- or multi-family lots with multiple residences, these are the reasons that have contributed to our ever-increasing number of location requests.

Planning a Project This Spring?
Thinking about a new (or replacement) fence, deck, or pergola? How about a home addition or remodel? Maybe some concrete work, including sidewalk or driveway replacement or repairs, or even a huge tree stump removal? Whether you're planning to do it yourself, or hire a professional, the law requires you call before you dig.
Washington State's Utility Notification Center is open 24 hours a day, 7 days a week, and accepts calls from contractors, homeowners, or anyone planning to dig. You can reach them by dialing 811, or 1-800-424-5555.
Deciphering the Code
Below is a color identification chart; next time you see these colorful markings on a street or sidewalk, see if you can figure out who's been there!