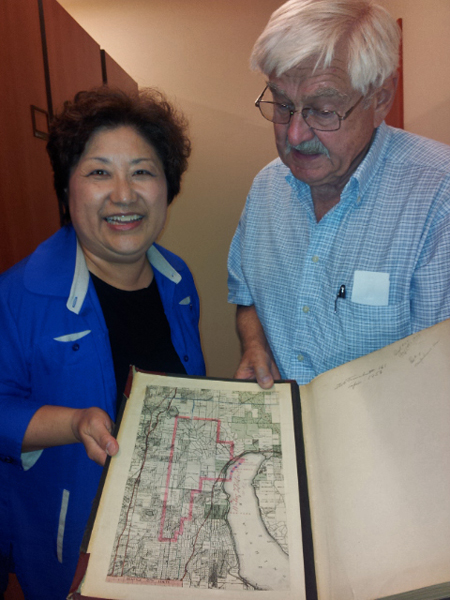 This past spring, we at North City Water District invited our Legislators and candidates for the legislative offices to tour our facilities and get to know us better. Our staff truly enjoyed being able to show them through our state of the art facilities, and talk to them about how dedicated we are to our operations and how passionate we are about looking out for our ratepayers. The following article offers a helpful how-to for establishing a more interactive relationship with your local Legislators.
.
Connecting with Our Legislators:   a step by step approach for Special Purpose Districts
Recently, the Washington State Association of Sewer and Water Districts (WASWD) began urging all Special Purpose Districts to make more meaningful contact with their state Legislators and legislative candidates. Why?
Although special purpose districts have been operating efficiently and effectively for decades, the smoothest-running services are often the easiest to forget about.
Not everyone understands the reasons behind the creation of Special Purpose Districts, and why these reasons are even more valid today—particularly in light of our nation's failing infrastructure and the rapidly changing approach to providing community services.
By getting to know more about what Special Purpose Districts do, recognizing the caliber of people and services inherent in Special Purpose Districts, and understanding first-hand the unique and vital role that a Special Purpose District plays in the community, WASWD hopes to better communicate the innate value of Special Purpose Districts in maintaining a viable community.
WHEN Should You Contact Your Legislator(s)?
Legislators and legislative candidates should be contacted well before their sessions start in January and before the Legislators are in final stages of campaign mode, namely, from April/May through mid-December.
Yes, you can contact them during the Legislative Session, however you may not have much time to communicate your thoughts and ideas at this time.
WHO Do You Contact?
Many of us are represented by two or more legislative districts. You need to contact ALL the legislators who represent you.
Step 1 – Locate Your Legislator(s):
http://app.leg.wa.gov/districtfinder/
Step 2 – Contact Their Aide:
Start with each Legislator's Aide to begin working out a schedule / plan. Getting to know the Aides is good, since you can't get in to see the Legislator without first contacting their Aide.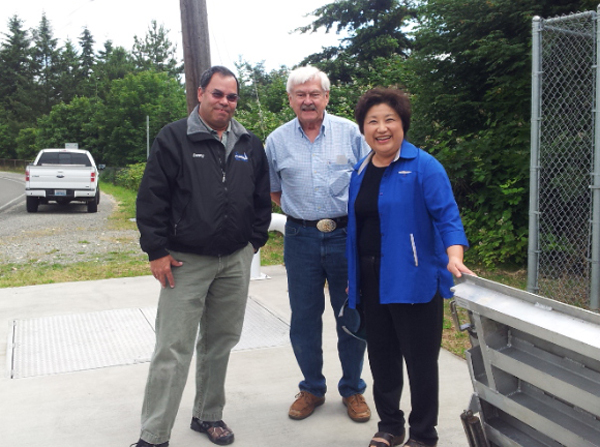 WHERE is the Best Place to Make Contact?
It's important to have them come to your facility, in order to better immerse themselves in your administration and operations. You may also want to consider taking them on a tour of additional facilities or projects. You may be surprised at what happens!
WHAT is Your Goal for This Contact?
Your goal is to tell your story and have an open discussion. Estimate roughly 1-2 hours of time to…
Introduce your people.
Provide an overview about your operation (size, complexity, show parts of the system and facilities, etc.).
Share the issues that concern you most.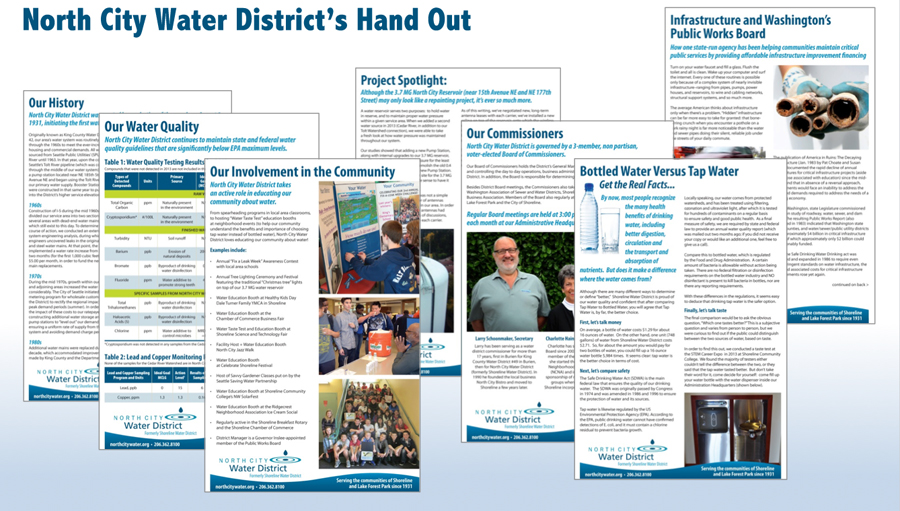 HOW Should You Prepare?
If there is sufficient time, it can be good to attend Town Hall meetings in advance to make an initial introduction. If any of your Board members are active in the political venue, get their input too. Specific steps include:
Send the invitation.
Reserve a meeting room and some refreshments (cookies, fruit, beverages).
Prepare an Agenda to help you use the time more efficiently.
Prepare a Hand Out that includes an overview / history about your District, its operations, annual budget and financial information, staff and commissioner information, any summary reports your District might have (such as your annual water quality report), and any legislative concerns you might have.
Prepare Visual Aids / Presentation Board(s) / a Powerpoint if desired.
Day Before…
Ensure the meeting room is clean.
Test all of the equipment to be used to ensure it is working properly.
Confirm other locations are prepared / projects are safe if you are doing a tour.
Confirm refreshments.
Charge up your camera battery.
Meet internally with your Board and key staff to walk through your meeting goals and discuss any last minute items.
7.  Day Of…
Relax… Legislators are just like you.
Take a few photos with you and the Legislator together at your main headquarters, on site during a tour, etc.
Ask for a commitment from your Legislator regarding your issue(s) of concern—let them know what you need to meet a specific challenge, or what you believe is needed to address a particular issue. "How can we work together to address this?"
Ask how you can help them in return.
Thank them for their time!
HOW Should You Follow Up?
Call and/or send a thank you note.
Subscribe to their newsletter / Facebook page / Twitter stream to remain in touch.
Look up the date(s) of future Town Hall meetings and have key staff / board members put a date on their calendars so that all of you can take turns "being visible" again.
Consider forwarding *occasional* articles of interest (about water, sewer, national infrastructure, public works, etc.) by email.
Offer to write a blog post and/or an article in your newsletter about something positive that your Legislator has done relative to your District, your issue(s) of concern, and/or water / sewer services in general.