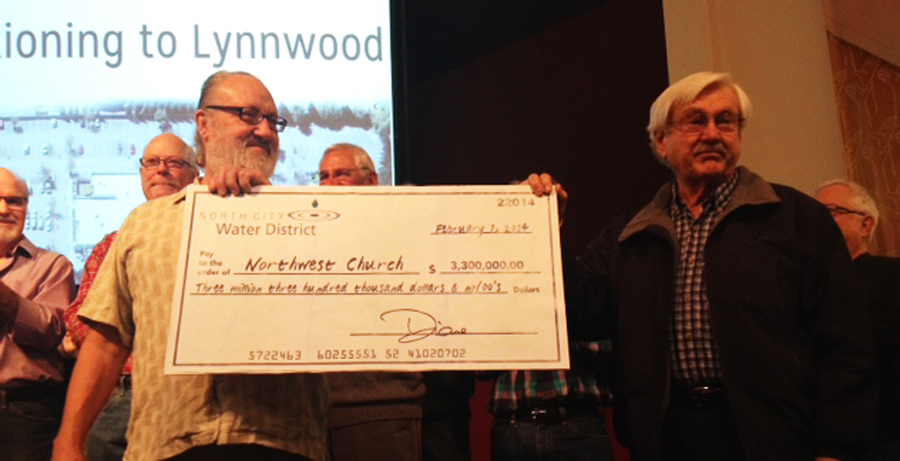 This past weekend, North City Water District was proud to join the congregation of The Northwest Church in celebrating the official sale of the Church's property to the Water District—the first step in the realization of the Church's long-time dream.
Thanks to an open, collaborative process, the sale of this property will accomplish two much-needed goals:
Allow The Northwest Church to purchase a larger parcel for expanding their children's programs and student ministries, as well as to accommodate new uses by multiple community groups outside of the church; and
Allow North City Water District (formerly Shoreline Water District) to efficiently convert and expand the existing site and facilities to meet their maintenance facility needs.
Acquiring a larger parcel for an updated maintenance facility has long been a goal of the Water District, after their original property was sold to the City of Shoreline and converted into South Woods Park. When the District's offer on the Brugger's Bog parcel was turned down in August 2012, they approached the City of Shoreline to see if they would be willing to share the site in a co-ownership arrangement that would allow the agencies to work together. When that offer was turned down, the District's search finally led them to The Northwest Church's property later in 2013.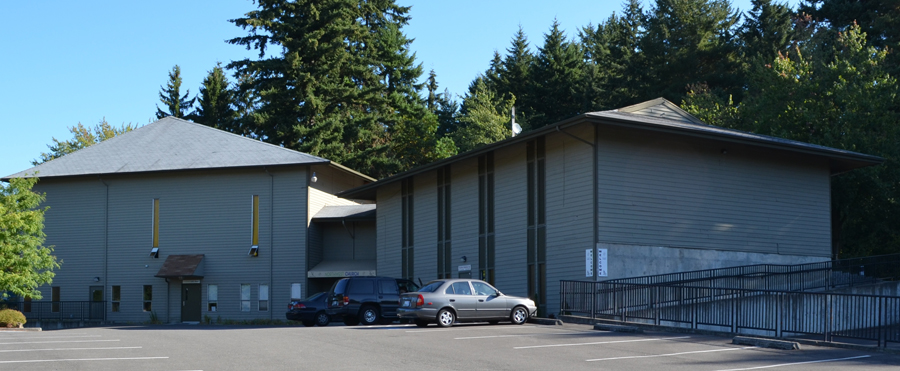 Located at 15555 15th Avenue NE in Shoreline, this 3.2 acre parcel is suitable in every way: conveniently located near the District's current Administration Office, amply sized to accommodate the District's needs, with little or no use restrictions (such as wetlands or steep slopes), and the site features two ingress/egress points which would allow larger vehicles to access the site with ease.
On Sunday February 9, 2014, The District presented a check to the congregation of The Northwest Church in a grand kick-off to celebrate the Church's dream of an expanded site and facility in Lynnwood.
The Church will continue to operate at the 15th Avenue NE location over the Spring and Summer while their new Lynnwood property is improved, during which time the Water District will begin the design process for converting the site and facilities. Once the church moves to its new home (anticipated in the Fall of 2014), construction will begin to convert the site and facilities into North City Water District's new home for Vehicle Storage and Maintenance.