As a Special Purpose Water District, we go beyond the basics of water supply and maintenance in order to participate, involve and educate our community about water all year long.
One of the most important missions of a Special Purpose District is education. With this year's water shortages, we at North City Water District found it imperative to be as present as possible for our community to offer education, water usage insights, and specific solutions for water conservation. Here are the ways we've done this / continue to do this:
Educating Our Children
One of the programs we instituted four years ago has had a direct impact on both education and water conservation. Inspired by the Saving Water Partnership, we developed a fun 'Fix a Leak Week' contest for local elementary schools to enable kids to understand and learn first-hand about water conservation in the home.
Rules were simple: use a free toilet dye test strip to test home toilet(s) for leaks. Rewards were fun: classrooms with the most participation enjoyed a pizza party or were provided with much-needed school supplies.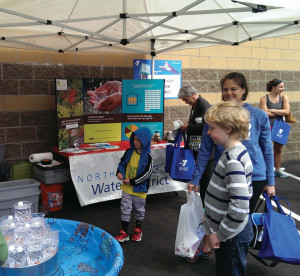 Best of all, we didn't just teach kids about water conservation… we achieved it too: in just the past 2 years, over 330 toilet leaks were discovered during the program, and once repaired, resulted in lower water bills for the families and increased water conservation for all.
Educating Our Youth
We're always encouraged when our youth begin to seek out information about their environment, and love to demonstrate how water plays a key role. Our 'Water Taste Test' at local events like the Shoreline Science Fair / STEM Expo, and the 'Comparison of Tap Versus Bottled Water' table at a Girl Scout events helped challenge youth to recognize the importance of choosing tap water over bottled water for a healthy, sustainable environment.
Educating Families and Business Owners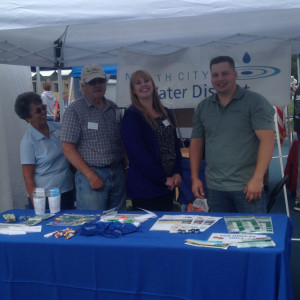 A third way we love to connect with our community is through District-staffed booths at annual events. This gives us an invaluable chance to talk to individuals face to face… answering specific questions and providing advice about everything from water meters, toilets and irrigation systems, to water conservation tips. Hopefully you got a chance to stop by and see us this year at:
Healthy Kids Day YMCA
North City Jazz Walk
Ridgecrest Ice Cream Social
Celebrate Shoreline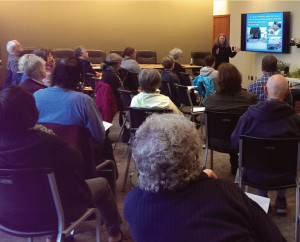 Many families who stopped by our booths said that they had already tested their toilets thanks to our 'Fix a Leak Week' contest with schools; other families that overhead these conversations often took our free toilet dye strip test home to test their toilets. (Need one? Stop by! Repairs typically require replacing the toilet gasket.)
We also educate our community by hosting free Savvy Gardener Classes twice a year. Last week's class, "Wildlife Friendly Gardening" was one of our most well-attended classes to date.
Educating our Legislators
Last but certainly not least, North City Water District Commissioners and staff have met with both Legislators and legislative candidates to give them a tour of our operations, and help them understand the unique nature of water utilities managed by Special Purpose Districts… as we believe this educational effort is key to addressing the future of our state's infrastructure.