Back on November 10, Seattle Public Utilities reported that recent rains had improved our region's water supply, prompting the cities of Everett, Seattle and Tacoma to return to the lowest "Advisory" level of their Water Shortage Response Plans.
However water shortage plans continue to be in effect. Why, after such heavy recent rainfalls, are we still being asked to use water more wisely?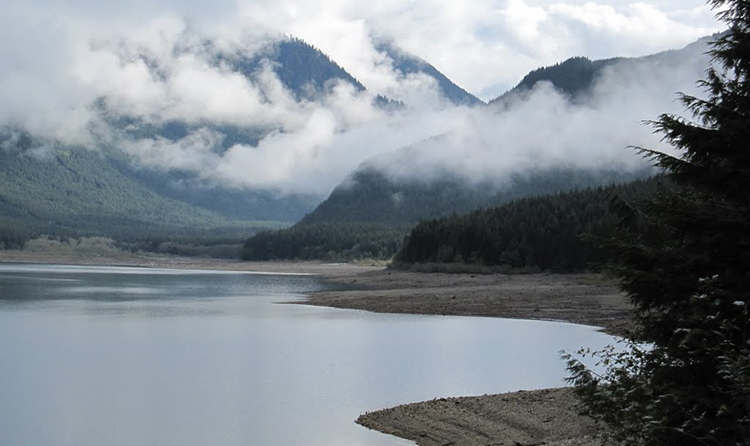 Between 6 to 7 inches of precipitation were recorded in our Cedar River and South Fork Tolt River watersheds last week (along with the first snows of the season). Yet one of our two main sources of water — the South Fork Tolt Reservoir at the South Fork Tolt Dam — was still roughly 5 feet below its long term average after all that rain.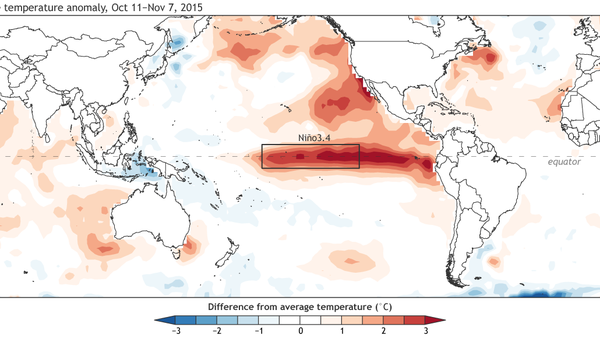 Meanwhile this year's El Niño conditions, which tend to cause our winters to be "warmer and drier than usual in the Pacific Northwest" (according to the Office of the Washington State Climatologist / OWSC), are predicted to put both rainfall and snowpack at risk.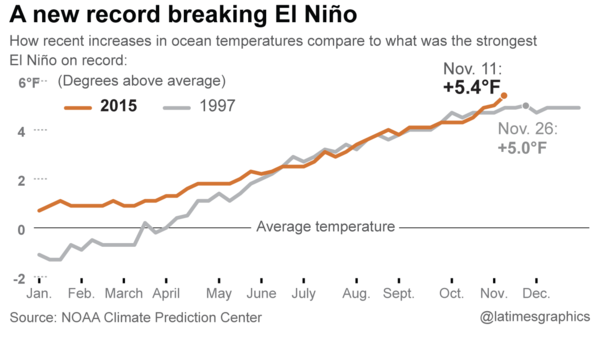 Lorena Iñiguez Elebee / Los Angeles Times
Further exacerbating the situation is the prediction for this year's El Niño to be the "most powerful on record." Says OWSC, "The outlook for December-January-February is (for) increased chances of above normal temperatures and below normal precipitation throughout most of Washington state." Eastern Washington state, which experienced the worst of this year's drought and wildfires, has an even higher chance of dry conditions.
Given all of these factors, we at North City Water District echo the request from the cities of Everett, Seattle and Tacoma by asking our customers to continue to use water wisely, and extend our sincere thanks for your water conservation measures to date.
Read SPU's status report as of November 10:
http://atyourservice.seattle.gov/2015/11/10/regional-water-supply-conditions-improve/
Read current water supply conditions and outlook as of November 16:
http://www.seattle.gov/Util/MyServices/Water/AbouttheWaterSystem/WaterSupply/index.htm