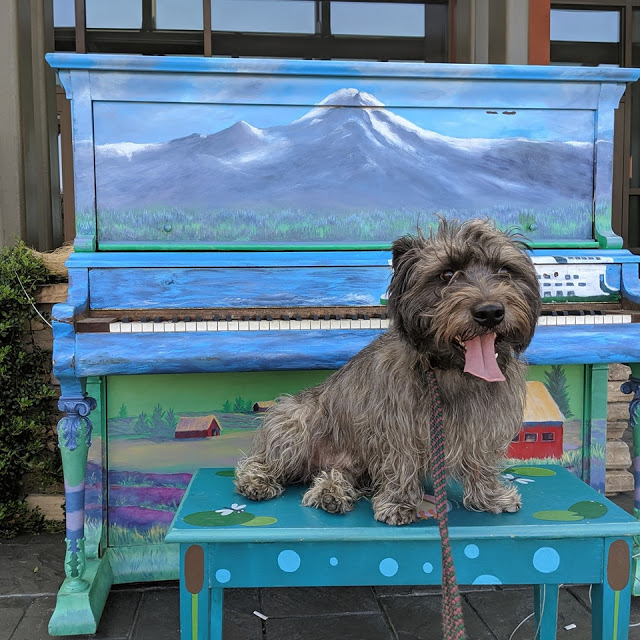 Photo by Jeff Dairiki
Since 2012, the City of Shoreline has worked with local artists to paint, sculpt, enhance, repurpose, or otherwise modify donated pianos, which are then placed in public spaces from mid-July to mid-September.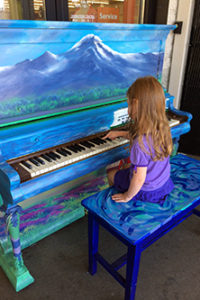 This year, five newly enhanced and seven returning pianos have been delivered to locations all around Shoreline for your visual and musical enjoyment—including North City Water District's front entry terrace!
Our piano, titled "NW Melodies" and painted in 2014 by artist Marsha Lippert, features a lovely mountain scene above farmlands, bordering waters filled with salmon.
Come Play Our Piano!
Calling all community members to stop by and create some music on our piano! While you're at it, use this map to locate and visit the other pianos (click to enlarge). You can also get links to each piano's address on the city's website >