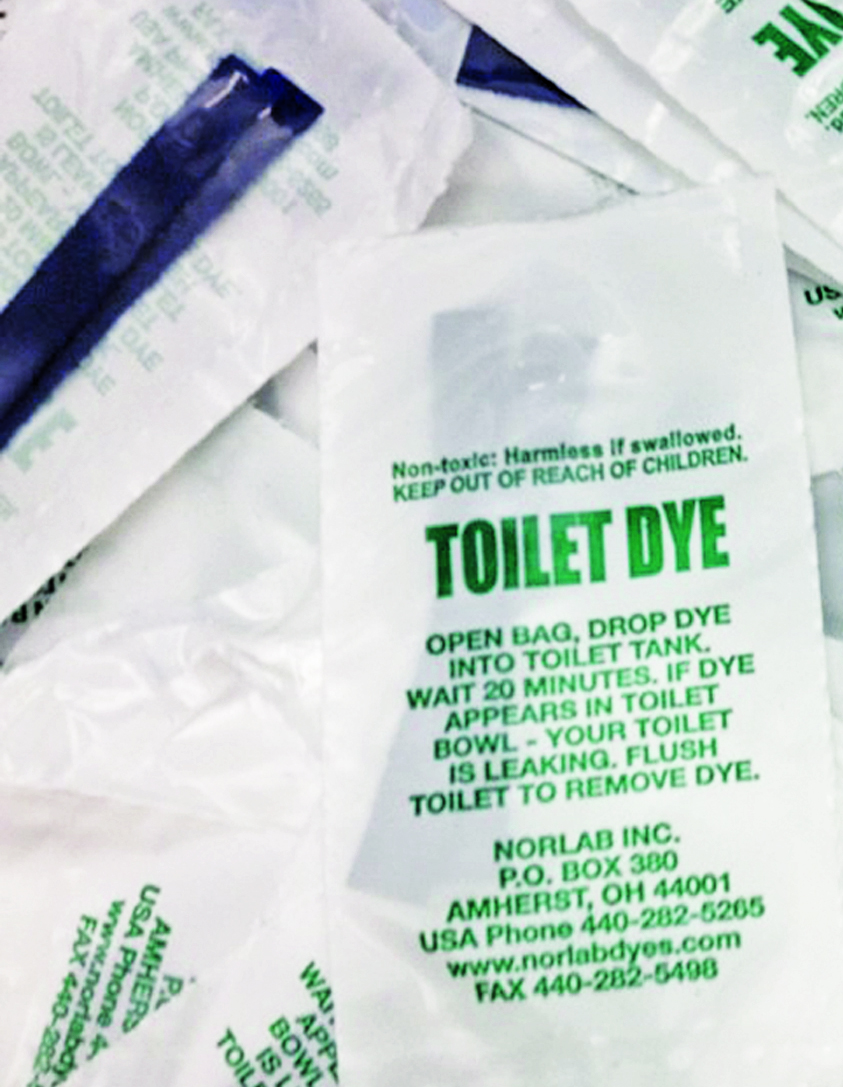 2014 marks the third year in a row that North City Water District worked with local elementary students in Shoreline and Lake Forest Park on the Annual Fix a Leak Week Challenge. And what a year it was: thanks to a slightly improved format, more students got involved, overall participation went up, and we even added a new school to the list of participants!
The challenge was simple: students brought home dye strip tests as part of a special water conservation and awareness program in the classroom. They and their parents would use the strip to test their toilet for leaks, and bring back a signed note verifying the test had been completed. 
Said one teacher, "Fix a Leak Week is such a fun and easy activity for [our kids] to do. It's a great hands-on way for the students to learn and realize how they can make a difference."
Fix a Leak Week not only received an overwhelmingly positive response from both students and teachers, it helped over 150 families find and repair leaks in their toilets. Thanks to the information provided on the challenge form this year, families could find easy instructions for fixing a leaky toilet on the www.savingwater.org website.
More Participation = More Prizes
When it came to awarding prizes to the winning classrooms, North City Water District decided to do something special for the teachers this year: three cash awards were given for school supplies, in addition to the usual pizza parties for the classrooms with the highest participation.
The teachers were thrilled:  "It feels like Christmas!" said Mrs. Benson when writing to us about being able to order the schools supplies. Meanwhile Mrs. Dunphy, who was able to order a long-awaited cutting tool for her classroom, said "I am very excited about the free school supplies! It is my DREAM!!!"
We at North City Water District love finding creative ways to help the community learn about water conservation in the home, not to mention reduce water consumption (and resulting water bills)—given that leaky toilets are the #1 cause of a high water bill.
Congratulations to the Winners
13 classrooms with 100% participation from Brookside Elementary, King's Elementary and St. Mark's Parish School were eligible for the drawings of the grand prize.  The winners were as follows:
Pizza Party:  Mrs. Severns at King's Elementary
Pizza Party:  Mrs. Pilman at King's Elementary
$100 school supplies: Mrs. Dunphy at King's Elementary
$300 school supplies: Mrs. Keck at St. Mark's Parish School
$500 school supplies: Mrs. Benson at Brookside Elementary
And a Big Thanks to ALL Fix A Leak Week Participants
Briarcrest Elementary, Brookside Elementary, Cascade Elementary, King's Elementary, Lake Forest Park Elementary, Parkwood Elementary, St. Mark's Elementary, Shoreline Christian Elementary School and Syre Elementary School.