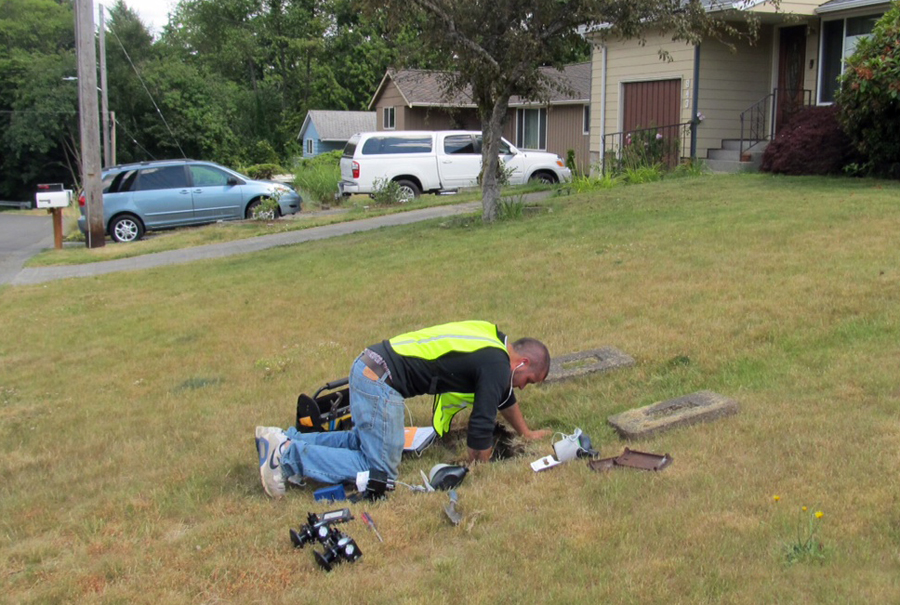 Who's that guy digging around your water meter? If North City Water District is your water provider, it's probably one of our subcontractors, busy replacing your old water meter with a new and (much) improved electromagnetic flow meter!
Over the next two months, North City Water District has contracted with Vanguard Utility Service, Inc. to change out the old 3/4″ and 1″ mechanical water meters throughout our entire service area—ranging from Shoreline customers located on the east side of I-5, to Lake Forest Park customers on the west end, as well as all the locations in between.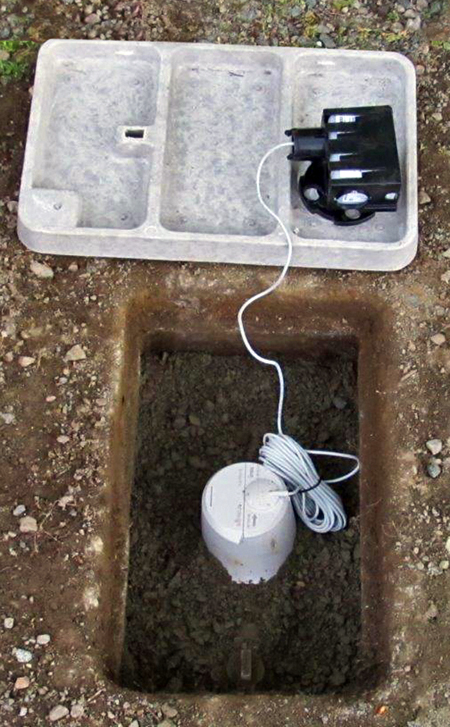 These new Sensus iPERL Electromagnetic Flow meters (pictured at right) offer our customers and our staff all sorts of benefits:
Saving Time & Money
With the old meters, operations staff were required to physically read water meters on each and every customer's service line.  The District crew was spending considerable hours each month reading water meters.  Once we are finished replacing the approximately 5,000 meters, the District will spend less than 1 day each month reading meters—giving us more time to focus on other maintenance needed in the system.
Saving Water
The new meters will enable us to detect leaks much sooner, allowing us to notify customers of a leak long before a large amount of water is wasted.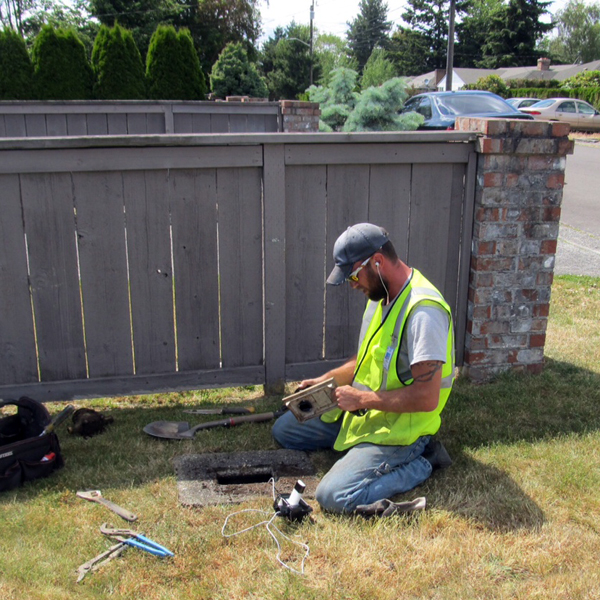 Improving Safety
Walking from structure to structure to read the water meters has long been a risk to our employees' safety—particularly along busy roadways such as Bothell Way or 15th Avenue NE. These new meters can be scanned for an electronic reading from up to 200 feet away… resulting in a faster process with significantly reduced safety risks.
Culmination of a Seven Year Program
North City Water District first began replacing the older meters in 2007 when they were installed along Bothell Way NE. Since then, the District has expanded this program to other busy areas.
Our subcontractor, Vanguard Utility Service, Inc. based in Owensboro, Kentucky, has extensive experience doing meter replacement projects all around the nation. The District and Vanguard have worked together over the past several months to establish careful, detailed  procedures to minimize the impact on you, our customer.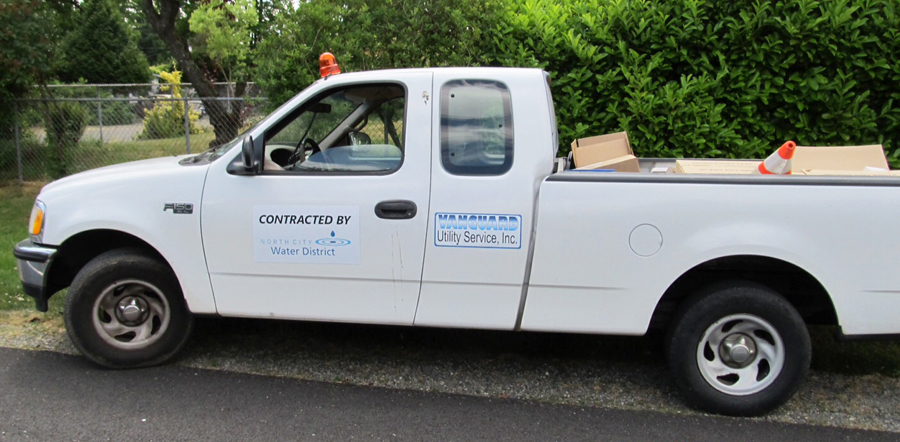 What to Expect
Installations will be taking place between 8:00 am and 4:30 pm weekdays. When you see a vehicle in your neighborhood with a Vanguard Utility Service logo and a magnetic sign that says Contracted by North City Water District (photo above), you'll know your new water meter installation is taking place. Here's what to expect:
All of the installers have photo identification.

The installers

 will have to shut off your water for a few minutes during the installation.

The installers will knock on your door prior to shutting off the water and inquire if this is a convenient time to do the installation.
The installers will not ask to enter your home.
If you have any questions about this project, please contact our office at 206.362.8100 or by email.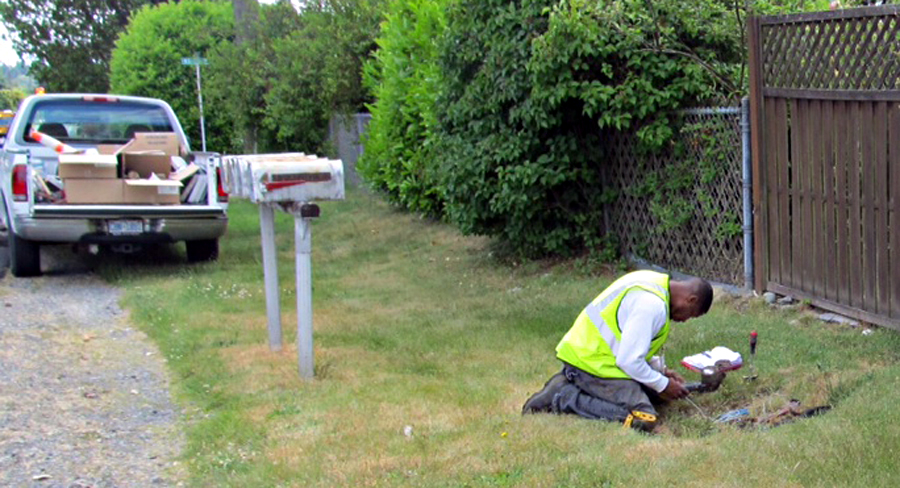 Project Title: Automated Meter Reading Installation and Integration
CIP# 2013-01
Location: District-wide
Construction Start Date: June 2014
Construction Completion Date: August 2014
Estimated Construction Cost: approximately $1,990,000 (new meters + installation)
Consultant: CHS Engineers
Contractor: Vanguard Utility Service, Inc.