After an extensive search and a series of interviews with multiple candidates, we are pleased to announce our new Director of Finance, Kern Maresca!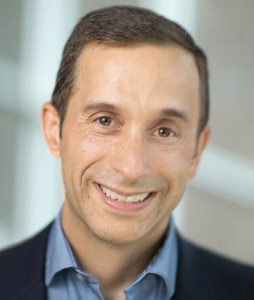 Kern's diverse background includes over thirty years of experience in Finance and Accounting for companies ranging in size from Fortune 500, to under a dozen employees.
In addition to his accounting expertise, and an endless supply of curiosity across a wide spectrum of fields, he has more than twenty years of experience in senior management—something that was particularly important to our small, collaborative management team.
When not behind a desk, Kern and his wife are avid cyclists, riding at least 5,000 miles a year, including cross-continental treks. He's also backpacked through Central America, and traveled through numerous countries. On the weekends, Kern enjoys providing administrative support for his wife's real estate business.
Why North City Water District? "I'm intrigued by the opportunity to continue my path of service to my community, and being cost efficient, realistic and strategic to solve real world challenges," says Kern. "I'm also looking forward to a smaller organization where I can have insight and involvement across the entire spectrum."
Over the upcoming months, our District Manager will be working closely with Kern to ensure a smooth transition and understanding of North City Water District, including our philosophy of long term conservative fiscal planning—an approach that has made our District so successful throughout our 90 year history.