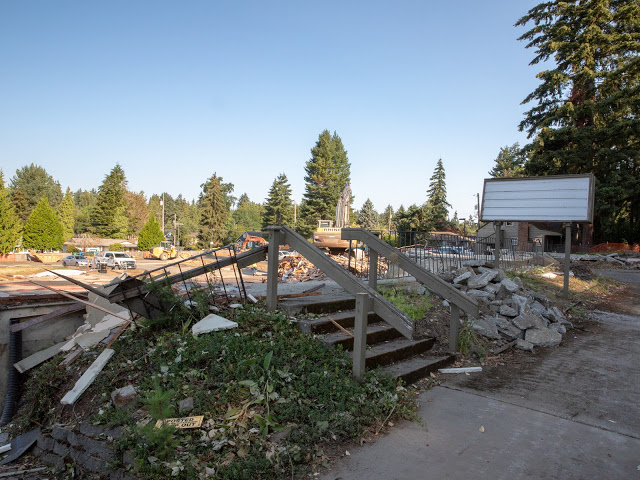 All photos by Steven H. Robinson, courtesy of Shoreline Area News
Last week, crews demolished the existing structures located at 15555 15th Avenue NE in Shoreline, in preparation for our future new Maintenance Facility. Pavement and concrete removal will follow.
Next up on the project schedule: apply for construction permits in September, call for bids in October, and hopefully begin construction early next year.