As reported recently in the Shoreline Area News, North City Water District was recently named by King County's Solid Waste Division on their 2014 "Best Workplaces for Recycling and Waste Reduction" list—along with Ronald Wastewater District, the City of Shoreline, and 94 other companies and organizations—due to our use of innovative recycling practices and commitment to reducing waste.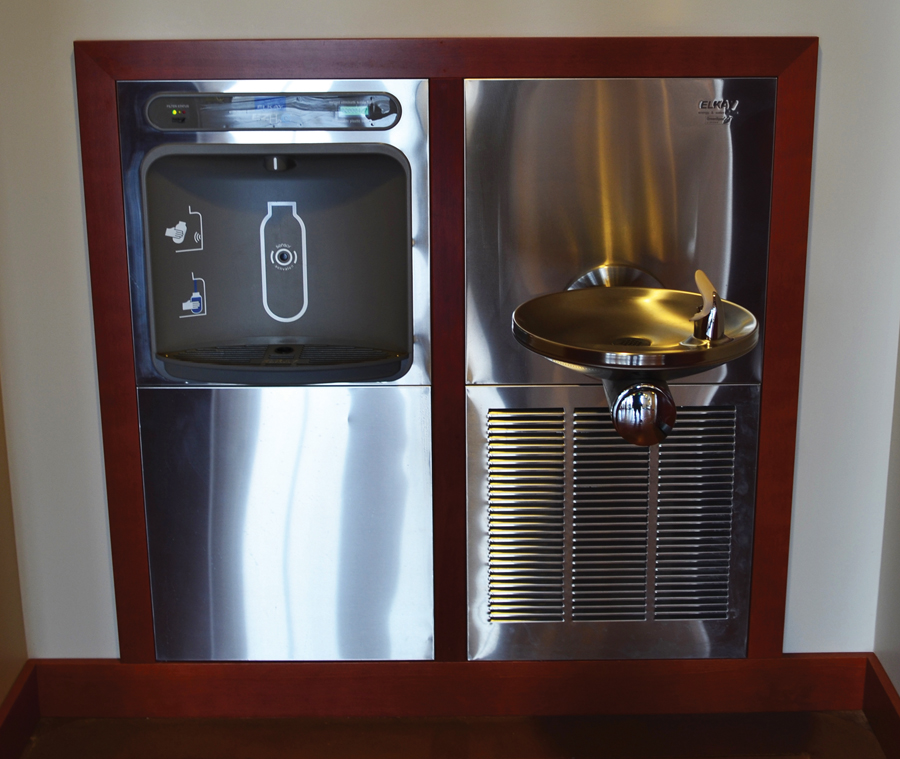 Key to our inclusion on this list was the new water bottle filling station we installed at the far end of our main Administrative building lobby.
Available to the public during normal office hours, this water bottle filling station helps encourage people to drink tap water instead of bottled water, thus reducing waste from plastic water bottles, which likewise reduces the consumption of oil that goes into producing plastic water bottles. The filling station even includes a counter that keeps track of the number of water bottles filled since it was installed…. we're already up to 900!
Why buy and use refillable water bottles?
We recommend watching the movie "Tapped" to learn more:
Electric Car Charging Station Too!
Other environmentally conscious efforts at your District include paper recycling, food waste recycling, and something we're especially proud of: two electric car charging stations located in the parking lot at the back of the building.
With only one other charging station available east of I-5 in Shoreline and Lake Forest Park, our stations are quickly becoming well-known. Cost for charging is $0.49/hour for the first two hours, $1/hour thereafter for a maximum cost of $10. Although the District does not currently own any electric vehicles, this station gives us the option to purchase an electric vehicle in the future!
Refill and recharge at your local water district!